Having the right DJ and sound system for your wedding reception can make or break your night. That's why it's important to make sure you have DJ Tanveer and his team providing the latest music and best sound for your big day. Our team will bring and setup all of the necessary equipment.
Our Reception DJ system typically includes 2 main speakers, 2 subwoofers, 2 wireless microphones, LED dance lights and one of our team members in the mix. Ideal for gathering ranging from 150-250+ guests.
Basic DJ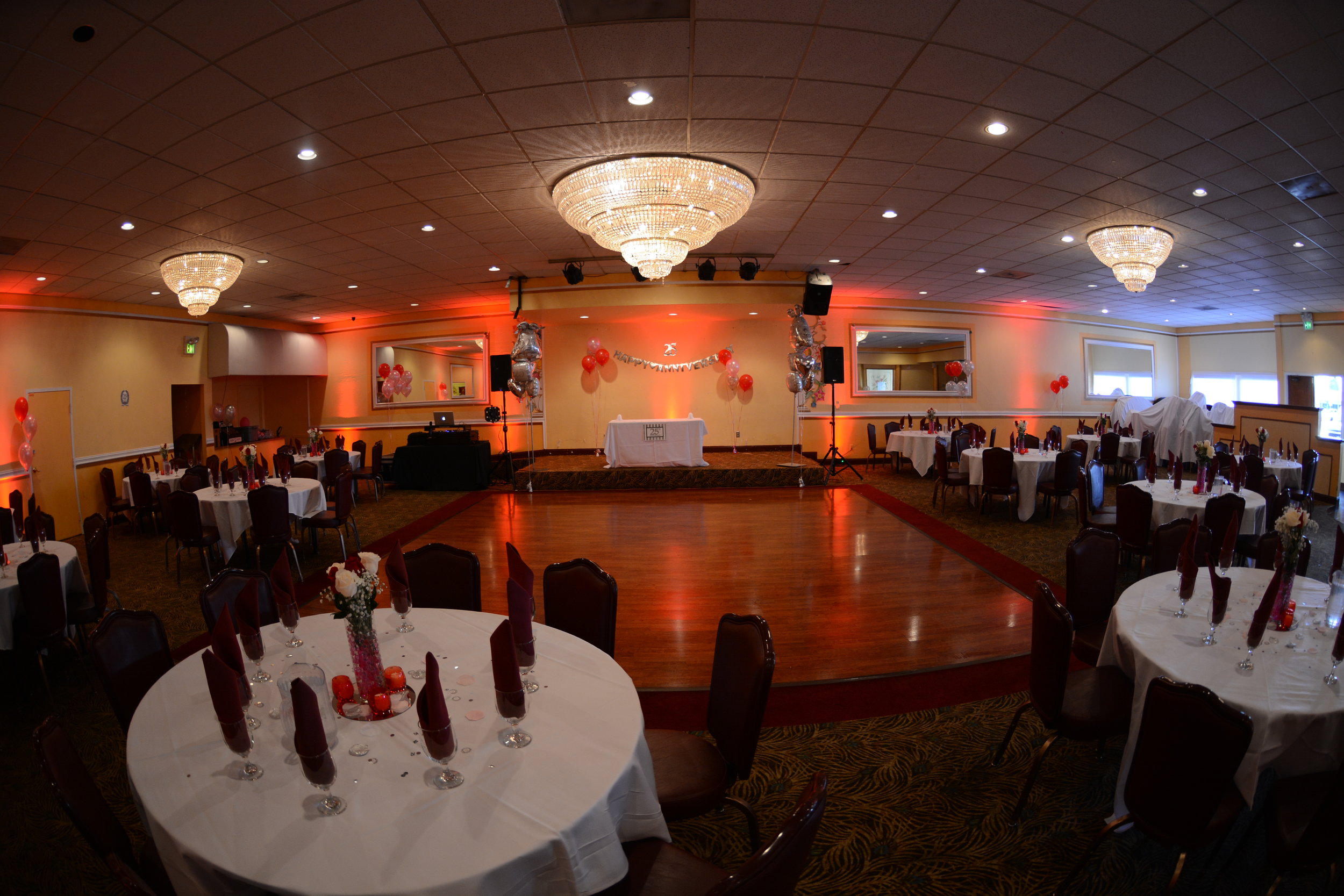 This DJ package is ideal for smaller gatherings like birthday parties, graduations, sangeet nights, corporate events and more.DJ Tanveer offers a simple DJ setup that can handle gatherings up to 100 guests with ease.
This system features 2 1,000 watt 2-Way speakers, 1 wireless microphone, 1 LED dance light and one of our team members playing the best tunes from behind the DJ mixer and turntables. This DJ setup can be combined with any of our other services like LED Uplighting or Visuals.
Mobile Baraat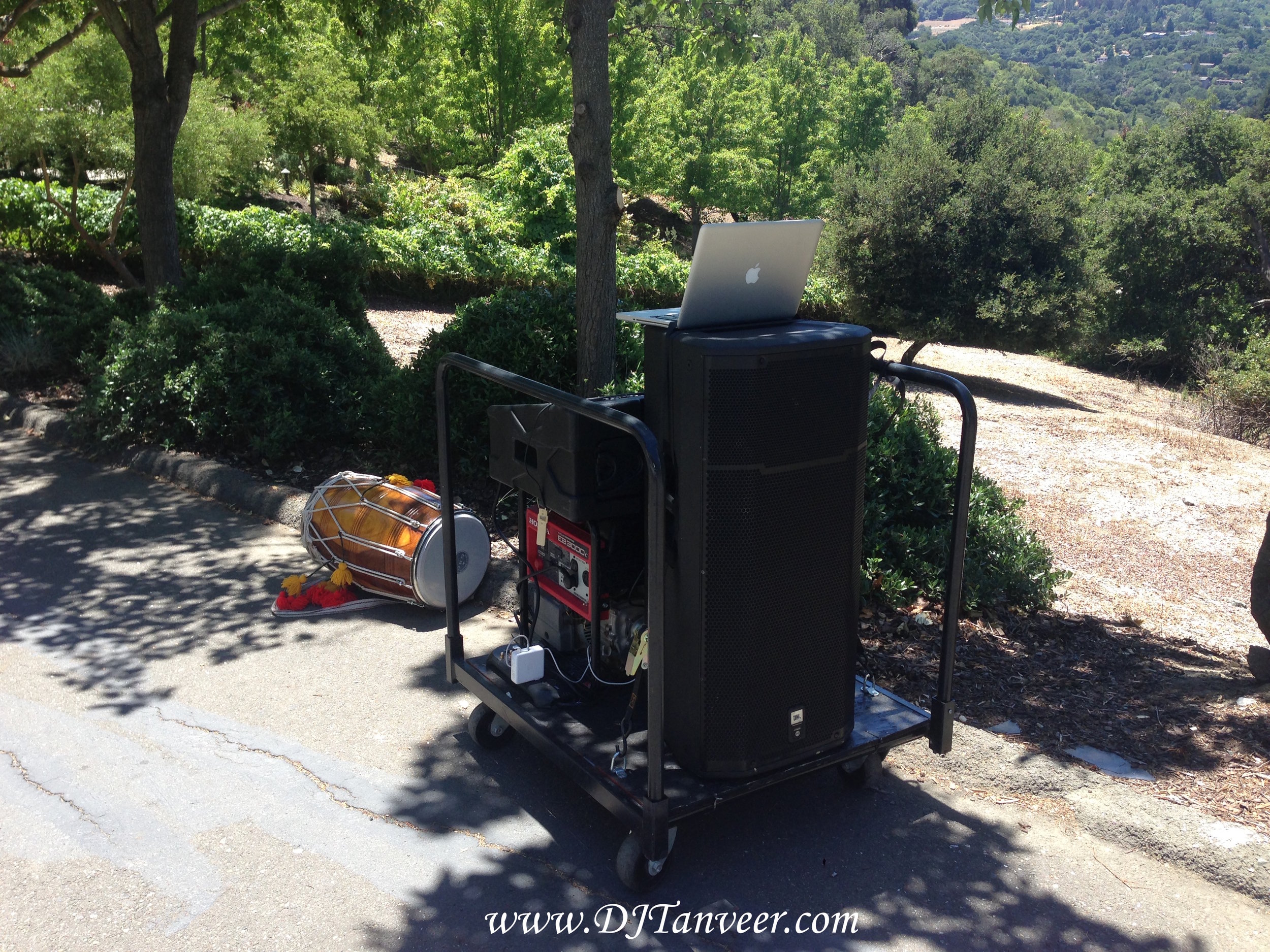 Our baraat setup comes with a truck or cart mounted setup complete with speakers, mixers and one our our highly skilled DJs mixing the best wedding/baraat tracks. All of the mixing is done live, we do not pre-record mixes. This allows us to be able to take requests from the "baraatis" and make the playlist more personalized.
The sound system is completely independent with its own power supply. A mobile Baraat is the best way to add excitement to your big day. We also offer Dhol players that will compliment our mobile DJ system.
Wedding Ceremony
It is important for the Officiant to be heard during the ceremony and this is the best way to do it. Our speakers provide excellent clarity while being unobtrusive in your wedding pictures and videos. Your video crew can also benefit from this package by plugging into the soundboard directly to get high quality audio without un wanted background noise. This setup is perfect for all types of wedding ceremonies.
The system includes 2 1,000 watt 2- Way speakers,1 Line/Channel mixer, 1 wireless clip-on microphone and 1 hand-held microphone. Our team members will control the levels of both microphone and play background music as needed.
Cocktail hour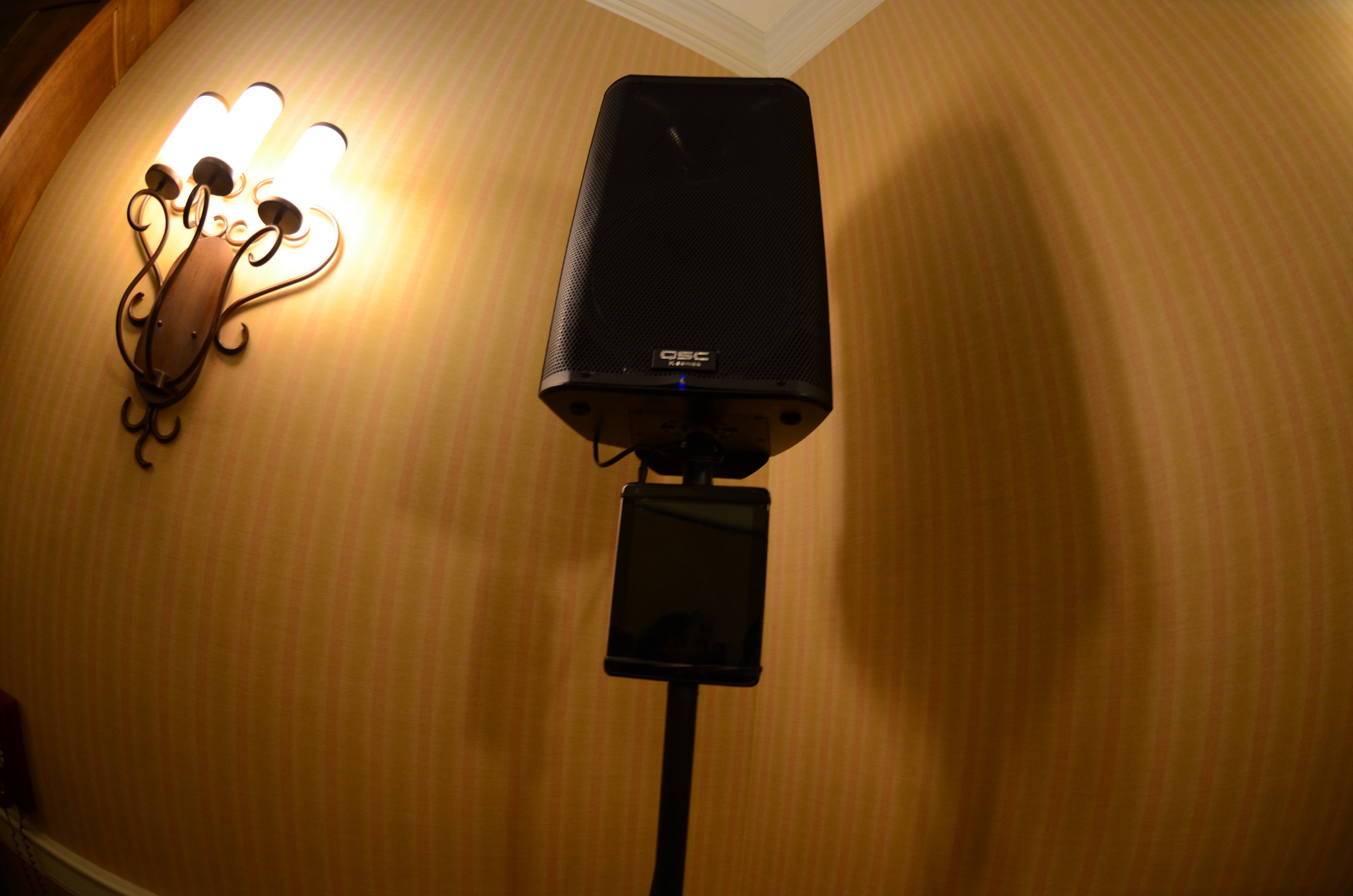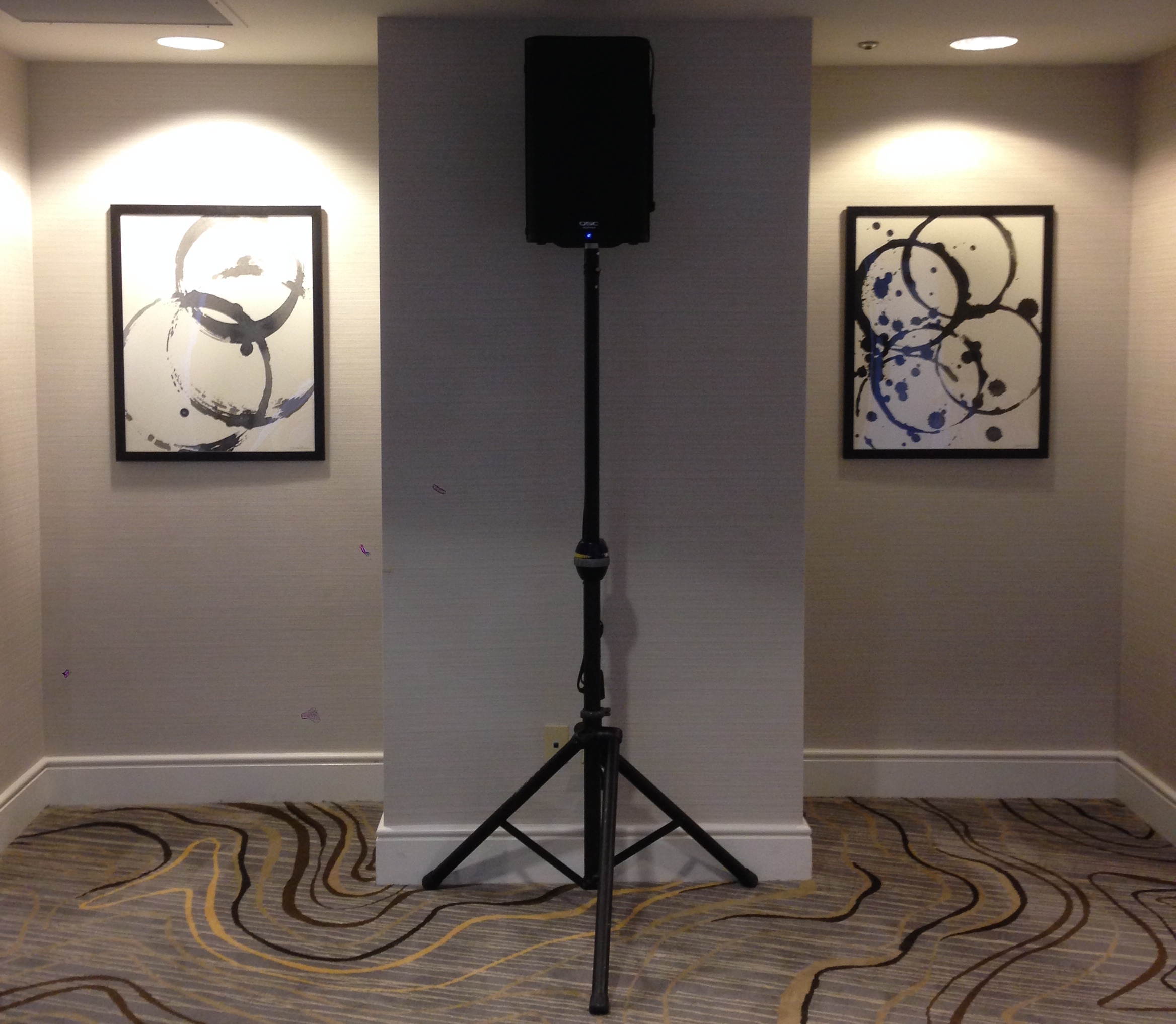 This is a simple yet effective way to fill the silence and mask the noise and chatter during the cocktail hour. Music is played at a low volume through one of our 1,000 watt speakers. You can select the music you want played beforehand or we can put together a playlist that will be played from a media player hooked up directly to the speaker.