We use modern LED lights that feature RGBWA+UV LED's. We are able to mix the 6 different LED colors from the LED's to create a look that is not possible with traditional uplights or even regular LED uplights. Our uplights are able to produce pure whites, warm yellows, Pastel shades and even deep blues and purples. This is how we are able to achieve the right color to match the theme of your event. Our lights can also be linked to each other to add synchronized color changing effects as well as strobing to the beat of DJ Tanveer's music.
Dancefloor Decals
We now have the ability to provide dancefloor decals or Monograms. These can be placed on flat surfaces such as dance floors. These can be custom designed to match the rest of your wedding artwork.
GOBOs or Custom Monograms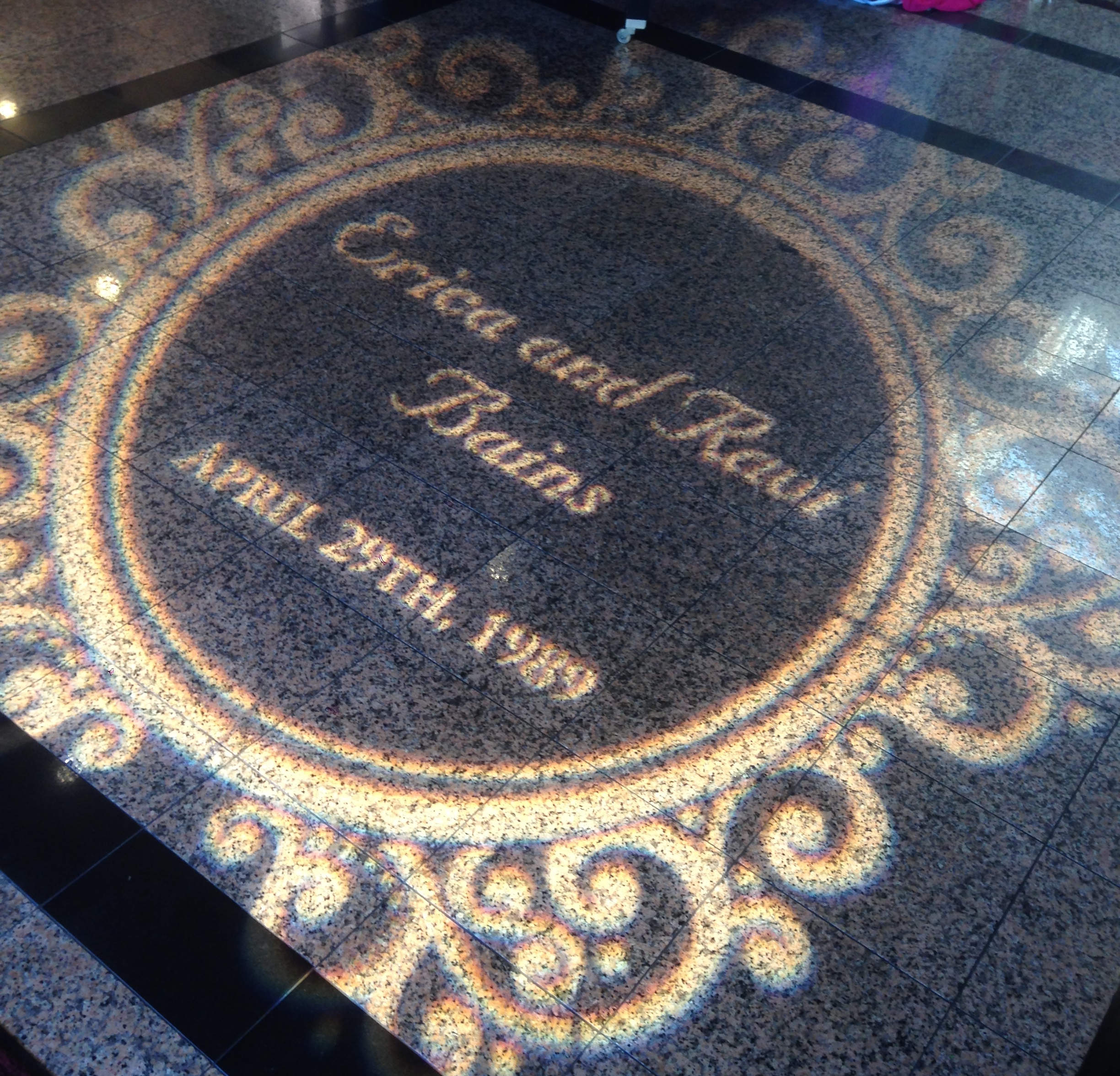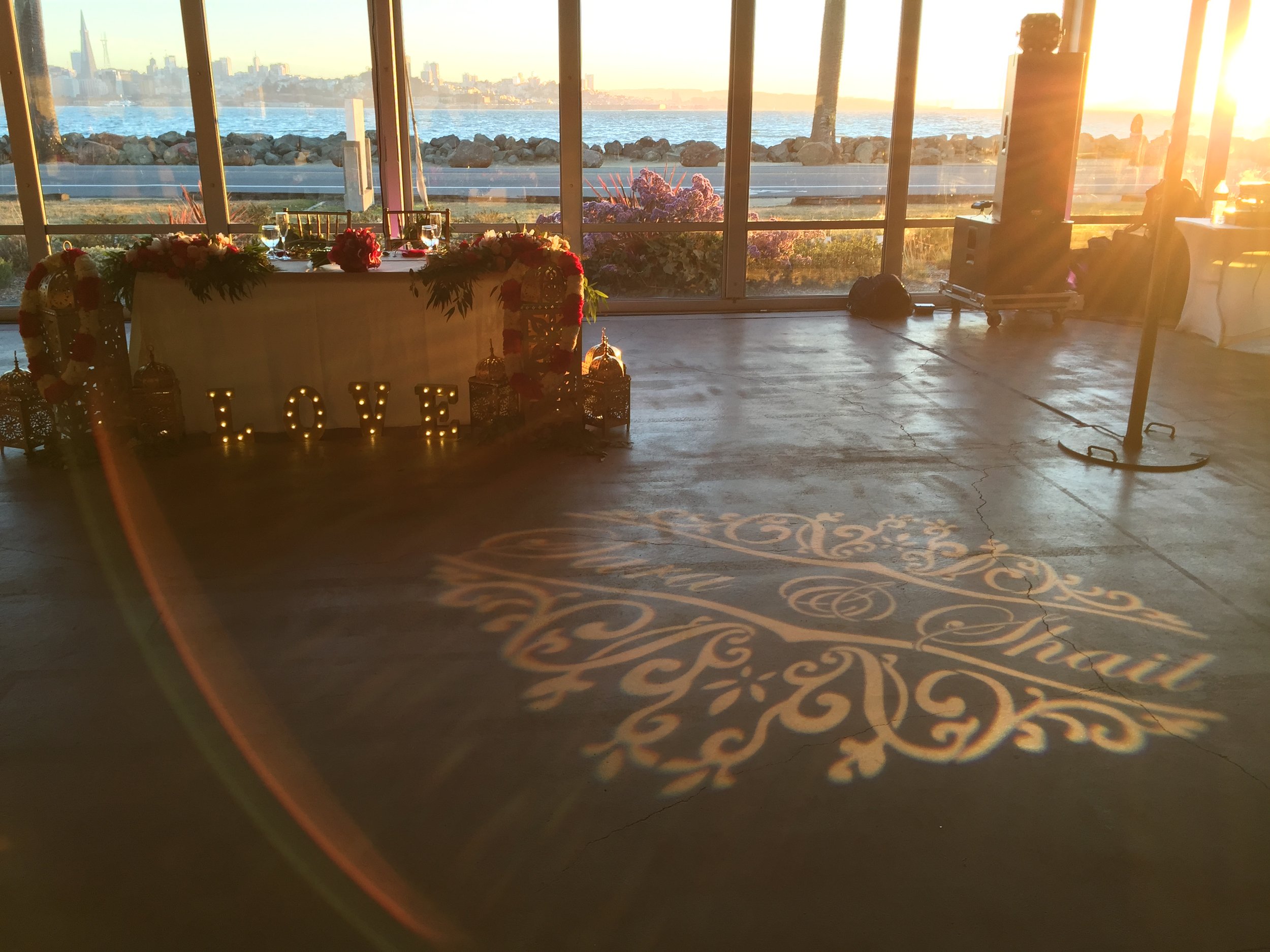 Custom Monograms AKA GOBOs are a great way to add some flare to your event, they can be used to display a custom message or image. Monograms are especially popular for weddings where the Bride and Groom can have their names and wedding date displayed on the dance floor or walls.
Stock Monograms / GOBO Patterns
Stock GOBO patterns are similar to Custom GOBOs. They can be used to accent your venue.
Intelligent lighting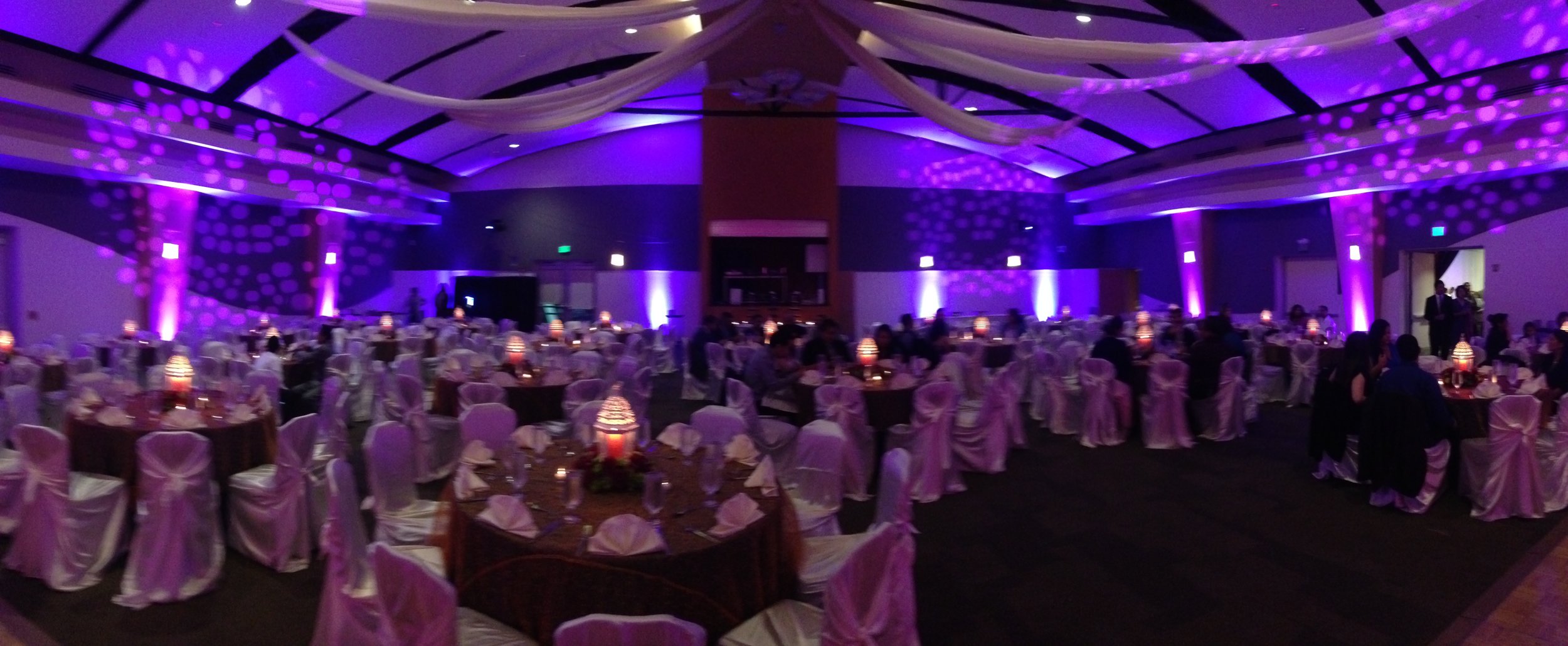 Intelligent moving head lights have abilities beyond typical dance lights. These are capable of projecting custom/generic GOBOS as well as providing Spot lights for Cake tables, head tables and even grand entrances. these light can automatically pan and tilt to point in any direction. They can also be programmed to create a light show for dance time.
Spot Lighting
The spot lighting option allows us to illuminate certain areas where more light is needed. This allows us to maintain low light levels throughout out the venue and still maintain visibility where needed.